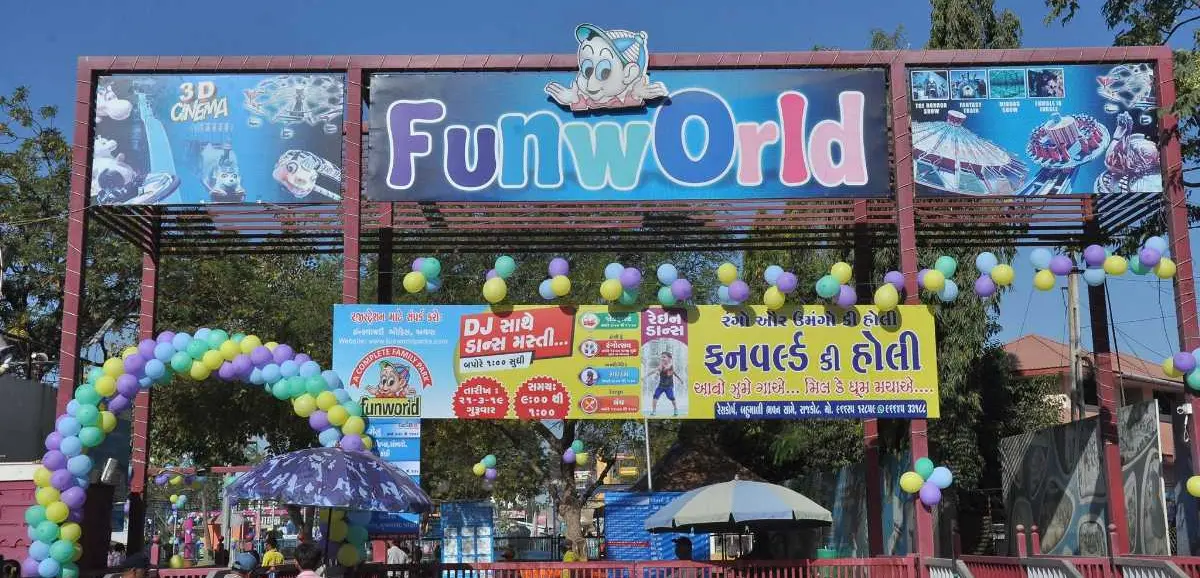 Fun World
If you are visiting Rajkot then Fun World is a must place to visit. This is an Amusement park of Saurashtra situated in the heart of Rajkot. It has more than 24 Amusement Rides which are very much safe and secure and all age group of visitors can have fun of the rides. The rides here are of mainly three groups like Kids, Family and Adult.
If you want to have a stay near the Fun World then Hotel Patria Suites is the best destination you can find for. It is the Rajkot hotel near railway station, our hotel offers comfortable and luxurious rooms, it has necessities of modern facilities such as air conditioning, wide screen TV, and free Wi-Fi.
The Hotel Patria Suites is the best place to stay near Airport in Rajkot. We also have a luxurious swimming pool, with an area where you can enjoy your meal near the pool.
Fun World now became the center of attention for tourism. You can also enjoy some tasty foods while enjoying the adventures rides and swings. It also has a factor of gymnasium, swimming pool and also has different area for sports as well. It is a place to visit if you are travelling with your kids and if you personally like to enjoy various types of rides.

Mahatma Gandhi Museum
Mahatma Gandhi Museum which is situated in Rajkot is a tribute to "Father of The Nation" Gandhiji. The museum also has a 3D Projecting shows which unfolds the life story of Mahatma Gandhi. The show is a combination of latest technology of 3D projection techniques, sound and light effects.
If you are visiting Mahatma Gandhi Museum then you cannot miss a chance to visit Patria Suites which is 4 star hotels in Rajkot near railway station which has all the facilities which a person requires for a perfect stay.
Patria Suites and Residencies is of the best hotels in Rajkot city near railway station, guests can choose from various meals option, we provide meal with traditions and culinary heritage of Indian cuisine.
The rooms are designed perfectly keeping in mind the comfort factor for the visitors, thus it makes this place the best choice for the guests seeking peace and relaxation.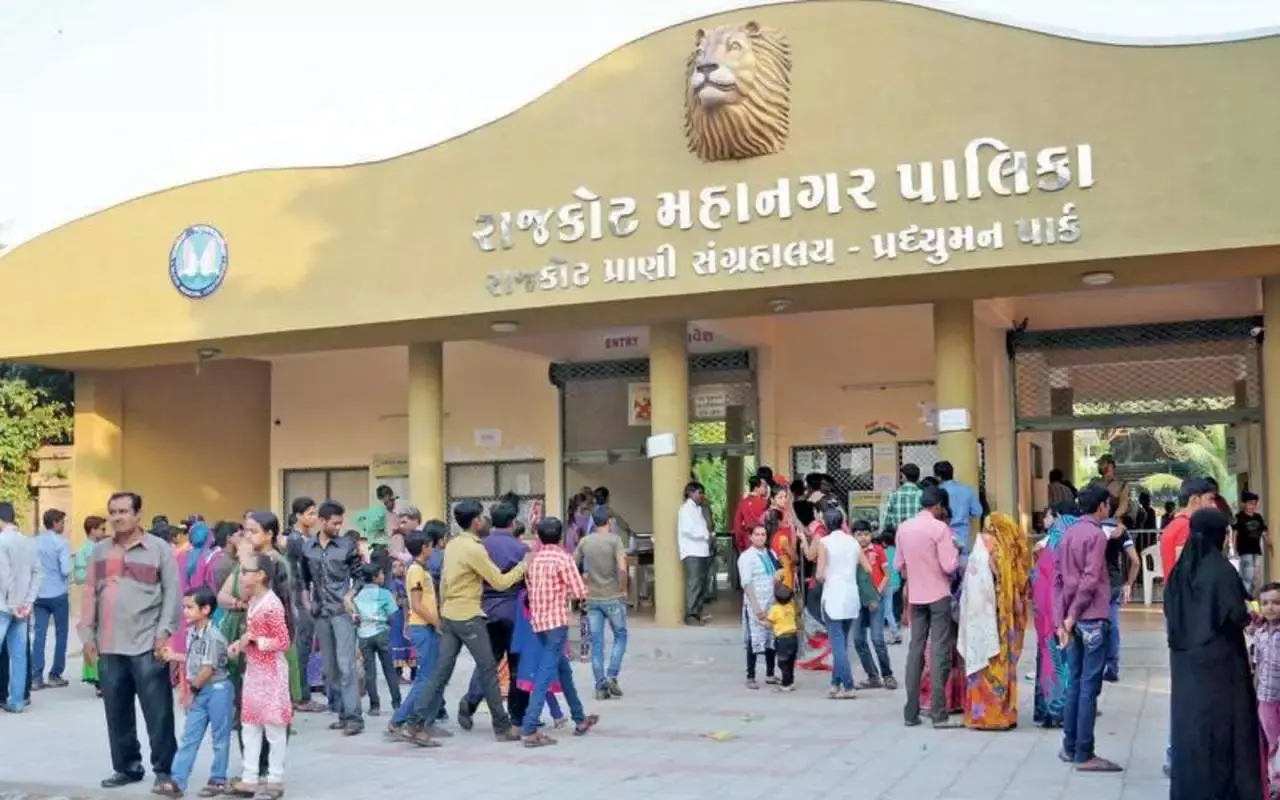 Pradhyuman Zoological Park
Pradhyuman Zoological Park is situated near Lalpari Lake in Rajkot, Gujarat. Many tourists visit the place for their picnics or as a school tour. It is a large zoo with a playground, gardens and golf carts for rent.
When you are visiting this zoo, you can visit The Hotel Patria Suites for a stay which is located near the park, it is the best restaurants in Rajkot. The hotel offers varieties of food for the guests. 
The best hotel of Rajkot provides luxurious and relaxing Spa as well for the relaxation and calm the mind of the visitors. The surroundings of the hotel is peaceful and one can have therapies and massages as well. It refreshes the body and mind which can be helpful after the holidays for daily life.
Overall, whenever you visit Rajkot (The city of Paintings) visit The Hotel Patria Suites which is the best place to eat in Rajkot and also provides benefits which are required nowadays.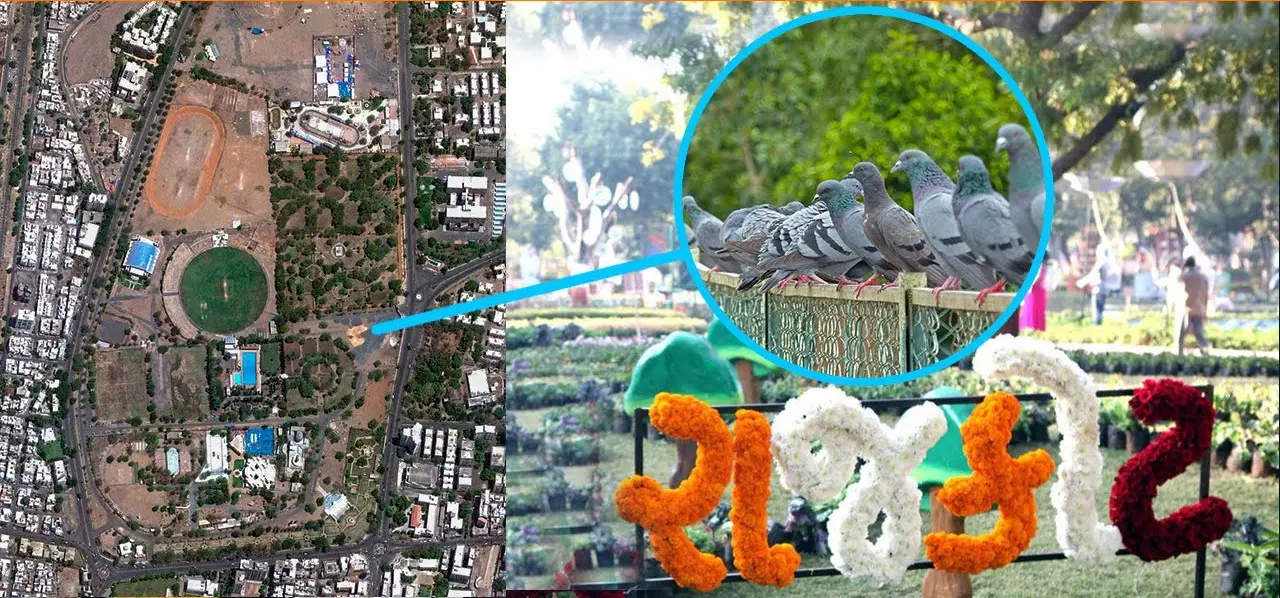 Race Course
Race Course which is situated in the heart of Rajkot, is famous for its greenery ground. It is a nice place to spend time in the evening, this is an old garden which is famous in Rajkot, which is the best place for one to spend times with their friends and family.
The Garden near the race course also hosts some of the renowned national and international business events every year.
If you are coming to Rajkot for a visit to Race Course then you must have a stay at Hotel Patria Suites which is a luxury hotel near race course in Rajkot. It has all the amenities that one need such as luxurious rooms, spa, a swimming pool, fitness center, multi-cuisine restaurant, a mini-theatre and much more.
The Patria Suites is the best hotel Rajkot have which has all the facilities, it is also perfect is you are finding a place as a wedding destination which has a grand ball room and accommodate 250 guests.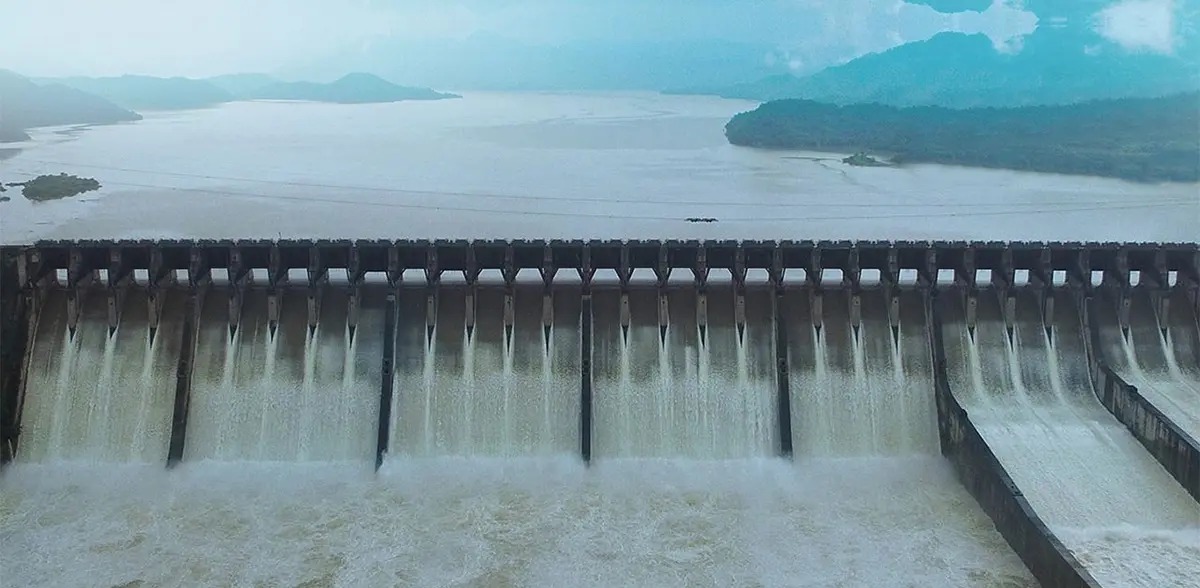 Sardar Vallabhbhai Patel Waterfall
Sardar Vallabhbhai Patel Waterfall which is near Race Course Ring Road is an artificial dam which matches the original dam (Sardar Sarovar Dam), benches near the dam makes it look even more beautiful. It is the place where you can visit on your weekends. The place is surrounded by garden, food stores, cinemas, parks and bank offices which is an important factor for tourism place.
If you are staying in The Hotel Patria Suites the best Rajkot Hotel near railway station then Sardar Vallabhbhai Waterfall is a must place to visit,  it is in the little distance from the hotel.
This hotel in Rajkot has an extensive conference and meeting facilities which makes this place luxurious and a perfect venue for celebrations as well as a place for business meetings, and the facilities provided here gives it an international touch.
Overall Hotel Patria Suites and Residencies is a best place for a stay is you are visiting Rajkot with any of these purposes such as Business Meetings, Wedding, Tour or any Celebration purposes.